Shop by Brand
Delivery
Shop by Comfort Level
Customer Favorites
Bedroom Pictures
Mattress Accessories
Shop by Tailoring
Shop by Type
Shop by Price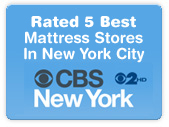 Beautyrest Black Mattresses NYC

The Beautyrest Black Mattress series is the top of the line mattress category in the Beautyrest line up.
What makes the Black line different from all of the other Beautyrest lines? The cool surface quilt
technology, the coil system, the foams are all designed to pack in a cooler, conforming, supportive
sleep for the user. That's not saying that the other beautyrest mattresses won't satisfy your
sleeping needs. We're just saying they packed a little bit more love in the components for those
people seeking a more luxurious deep sleep. If you have any questions about the Beautyrest
Black Mattress line, just give us a call at our NYC mattress store and we will do our best to
answer your questions.
 



| | | |
| --- | --- | --- |
| Firm | | Soft |






| | | |
| --- | --- | --- |
| Firm | | Soft |






| | | |
| --- | --- | --- |
| Firm | | Soft |






| | | |
| --- | --- | --- |
| Firm | | Soft |






| | | |
| --- | --- | --- |
| Firm | | Soft |






| | | |
| --- | --- | --- |
| Firm | | Soft |