Shop by Brand
Delivery
Shop by Comfort Level
Customer Favorites
Bedroom Pictures
Mattress Accessories
Shop by Tailoring
Shop by Type
Shop by Price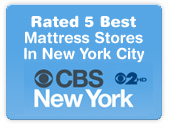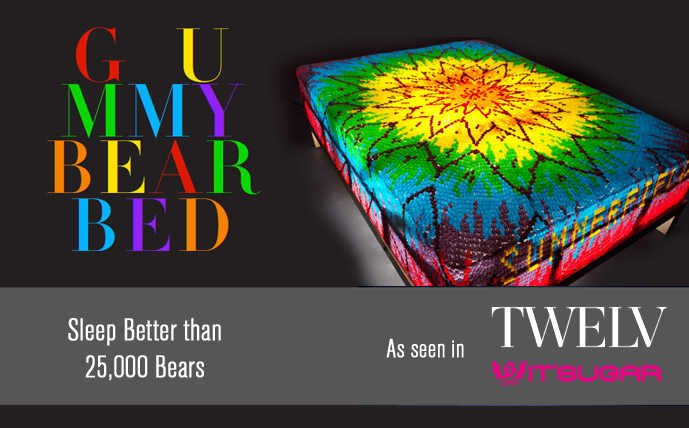 The Summerfield Mattress line by Craig's Beds is proud to officially announce their unique new mattress campaign featuring a queen-sized mattress covered in over 26,000 gummy bears (CLICK HERE)!
The bed was the collaborative creation of Craig's Beds teamed up with TWELV Magazine. This special gummy bear mattress was created to promote the new Craig's Bed By Summerfield that ships nation wide in a compacted box - which is said to feel like you are sleeping more soundly than twenty-five thousand hibernating (gummy) bears. Additionally, it was the intention for this project to be a thank you message to all the Craig's Beds supporters and customers.
The Summerfield Gummy Bear Bed demonstrates just how willing Craig's Beds is to go above and beyond to provide their customers with a memorable shopping experience and of course an exceptional mattress that meets all of their needs.
IT'SUGAR NYC will be displaying the rainbow gummy bear bed at their NoHo location.
We have dedicated the Gummy Beard Bed To Alzheimers Research At The Mount Sinai Center for Cognitive Health in NYC.
We will be announcing an auction event for our project with all Proceeds going to The Mount Sinai Center for Cognitive Health in NYC. We will be updating details of the event in the coming days, where we will be auctioning off the mattress and other fun raffle prizes. We want the #gummybearbed project to stand for our cause of keeping the human Mind Creative, Colorful and Bright. Please share the #gummybearbed with others.
Learn more about the poject below and on our craigs beds blog
Press Coverage for the Gummy Bear bed:
Development of the Gummy Bear bed:
Check out the photos below to see the completed project!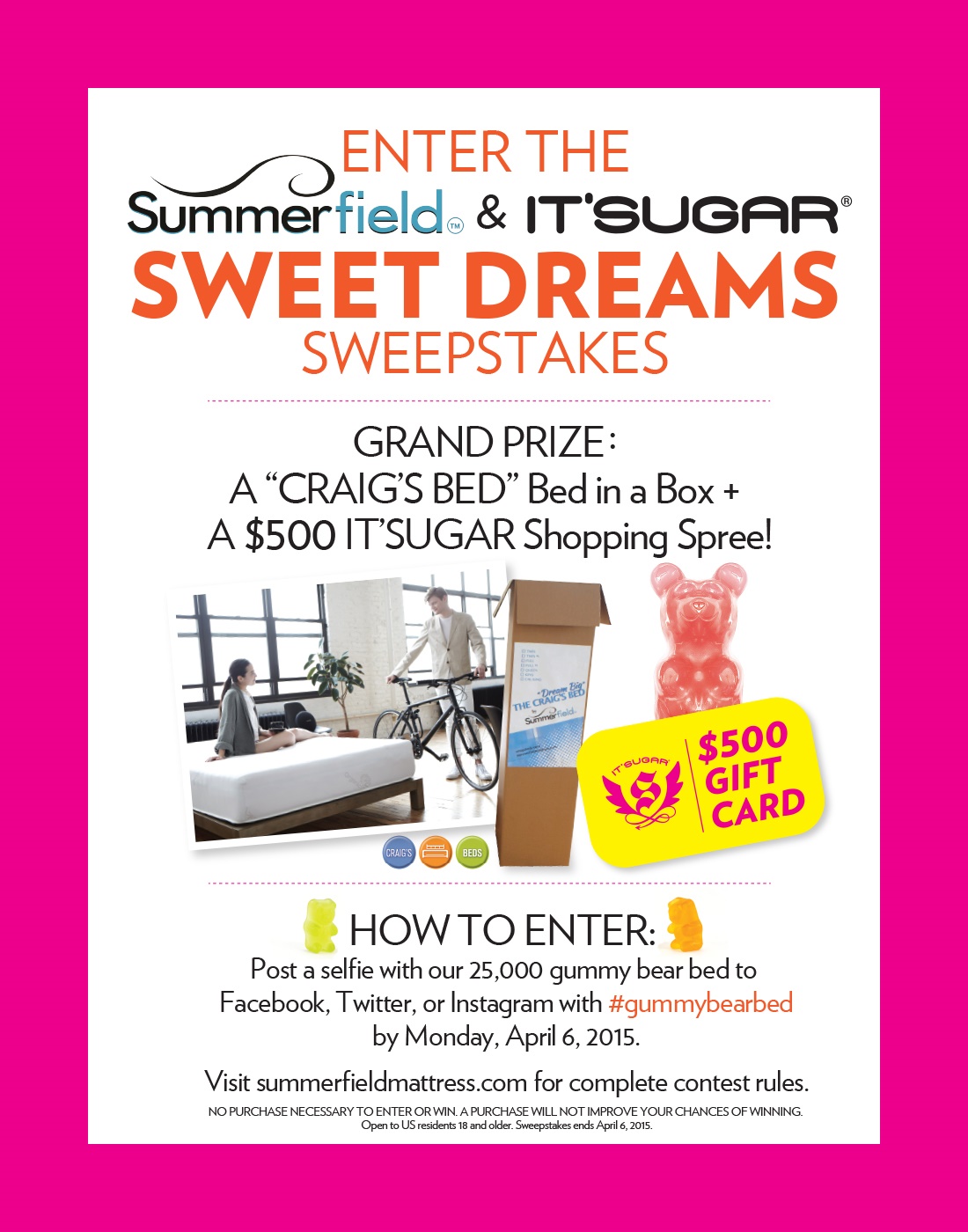 Click here to view the rules of the IT'SUGAR/ Craig's Bed contest to win a candy shopping spree and a mattress.
As seen in TWELV Magazine! Click here to view the editorial.