Shop by Brand
Delivery
Shop by Comfort Level
Customer Favorites
Bedroom Pictures
Mattress Accessories
Shop by Tailoring
Shop by Type
Shop by Price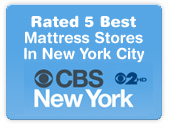 Print Your Own Pillows By Craig's Beds
SKU: PIL1
View Larger Image

Write a Product Review



"Craig was very friendly and very helpful. I received my purchase sooner than ex pected. He also gave me a great price. I couldn't be happier..."

See All Reviews at Google

Print your own pillow to personalize your home or give out as a great personal gift.

Overview

Custom Printed Pillows By Craig's Beds

We are offering custom fabric printed pillows that are made of a soft polyester microsuede that are machine washable. Finished images should have results similar to your local photo developing shops. The image is perfectly fixed on to the fabric without any difference in feel. The printed side should be just as soft as the non printed side. It's a great personal gift that family and friends will enjoy!!!


How It Works


Email us the JPeg or Tiff File of Your Picture
We take the image crop it to 16'x16' and print it on fabric.
Once the Fabric is Printed we have our sewers sew up Your Pillow

Key Features

Size 16" x16"
Fabric is a soft imported microfiber
Pillow Cover is Removable and Washable/Cold Water Medium Dry Preferred
Pillow Cushion is made of poly foam

Delivery

Delivery Time Is Average 1 week UPS Ground
If You need sooner please email or call and we will try to accommodate

Reviews

Add Your Review

Currently there are no reviews for this product. Share your opinion with others, be the first to write a review.

Add Your Review

Tell a Friend