Shop by Brand
Delivery
Shop by Comfort Level
Customer Favorites
Bedroom Pictures
Mattress Accessories
Shop by Tailoring
Shop by Type
Shop by Price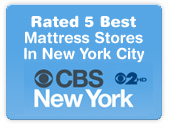 Triple Tempered Steel Coil System
Designed for longevity and support consistency over time

Superior Foam Edge Support
System designed to increase sleeping surface to the edge of the mattress
High Quality Foams
Designed to reduce pressure points while giving ample support
Designed to exceed the quality of Top private label hotel mattress brands without breaking your bank account.
The Summerfield Hotel Series is designed to exceed the quality of the top private label hotel mattresses without breaking your account. The hotel series has been specially designed to satisfy many of the customers needs in luxury and comfort today.

| | | |
| --- | --- | --- |
| Firm | | Soft |

| | | |
| --- | --- | --- |
| Firm | | Soft |

| | | |
| --- | --- | --- |
| Firm | | Soft |

| | | |
| --- | --- | --- |
| Firm | | Soft |

| | | |
| --- | --- | --- |
| Firm | | Soft |